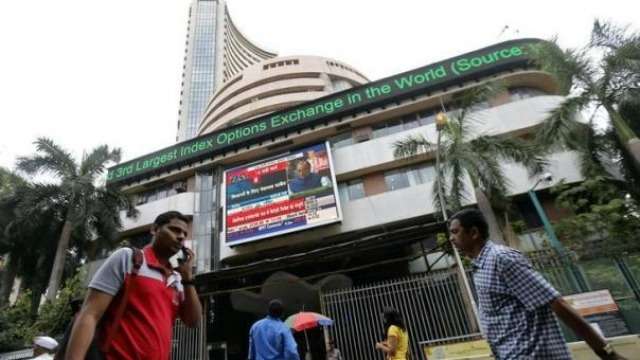 The 30-share BSE Sensex opened positive and settled the session higher by 250.47 points, or 0.78 per cent, at 32,432.69 - its biggest closing since August 2. The rupee appreciated by another 25 paise to 64.68 against the USA currency in early trade at the interbank forex market today on dollar selling by banks and exporters. "BSE Sensex rose 192.38 points, or 0.59 per cent, to 32,625.07, while the Nifty 50 gained 64.35 points, or 0.63 per cent, to 1", 231.80", Dhruv Desai, Director and Chief Operating Officer of Tradebulls, told IANS.
BSE Smallcap index gained 50 points or 0.30 per cent to end at 16,976.17 as shares of Swan Energy, Shiva Chemicals, Everest Industries, Radico, Suven, Bliss GVS and Ester surged over 10 per cent.
More news: PH growth forecasts revised by IMF, AMRO
Unabated buying by domestic institutional investors (DIIs) and wholesale price inflation (WPI) falling to 2.60 per cent in September, helped both the key indices to scale new highs.
According to official data released on Thursday, the IIP for August showed that factory output grew 4.3 per cent against the same month previous year, and September's CPI inflation remained static at 3.28 per cent as compared to August. Hong Kong's Hang Seng, however, was down 0.16 per cent. On the other hand, healthcare index was down 0.29 per cent, FMCG 0.25 per cent, capital goods and oil & gas 0.14 per cent each.
More news: Catalonia referendum: Spain's government issues veiled DEATH THREAT to Catalan leader
TTML (Tata Teleservice) is still maintaining its lead of a 9.88% gain, while Idea (up by 2.60%), and Bharti Airtel (1.34%) were among the top telco scrips.
Meanwhile, rally in pharma stocks such as Sun Pharma (up 2.48 per cent), Cipla (up 2.34 per cent), Dr Reddy's Laboratories (up 2.08 per cent), Aurobindo Pharma (up 1.64 per cent), Glenmark Pharmaceuticals (up 1.40 per cent) and Lupin (up 0.77 per cent) further uplifted the sentiment.
More news: Google is Bringing Video Calling to Android
In Asia, Japan's Nikkei rallied for a sixth day to a level not seen since November 1996.