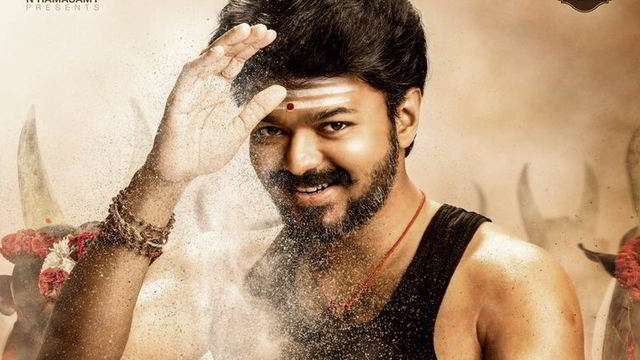 The controversy over leading Tamil actor, Vijay's "Mersal" is still raging in Tamil Nadu.
Politicians, including Congress Vice President Rahul Gandhi and DMK leader M.K. Stalin, apart from actor Kamal Haasan have slammed the BJP's attempt to muzzle criticism regarding its policies.
More news: Dark skies mean good Orionid meteor shower viewing
Raja seemed to imply that Vijay, in his latest movie Mersal, had criticised the Goods and Services Tax (GST) and the central government's Digital India campaign because he was a Christian. Criticising the BJP for seeking to remove dialogues critical of the Goods and Services Tax in Vijay's new release, Mersal, Chief Minister V. Narayanasamy on Sunday said freedom of expression had constantly come under attack after the BJP came to power at Centre. He said that even before the movie's release it had courted controversies which were "set right" and added, "it is anguishing that the film has courted several controversies within a few days of its release".
While the producers of the film have offered to delete the scene that has also gone viral on the Internet because of the 'factual inaccuracies' pointed by Tamil Nadu BJP, the reactions have led to a great surge in the demand for tickets. "We have obtained certification board's and that's the end of it", said a person close to the actor. "Dont silence critics. India will shine when it speaks".
More news: Apple finds a new enterprise partner in GE
Union minister Pon Radhakrishnan had on Friday asked for a scene to be removed from the film. He said, "The film producer should remove the untruths regarding GST from the film".
Inside Mersal, there are, some dialogues about GST comparing it with Singapore that has less GST and doing more health benefits to people. When these scenes are played in the theatre, there is a lot of claps as people appreciated and supported them.
More news: Liverpool boss Klopp confirms Karius to start Maribor clash