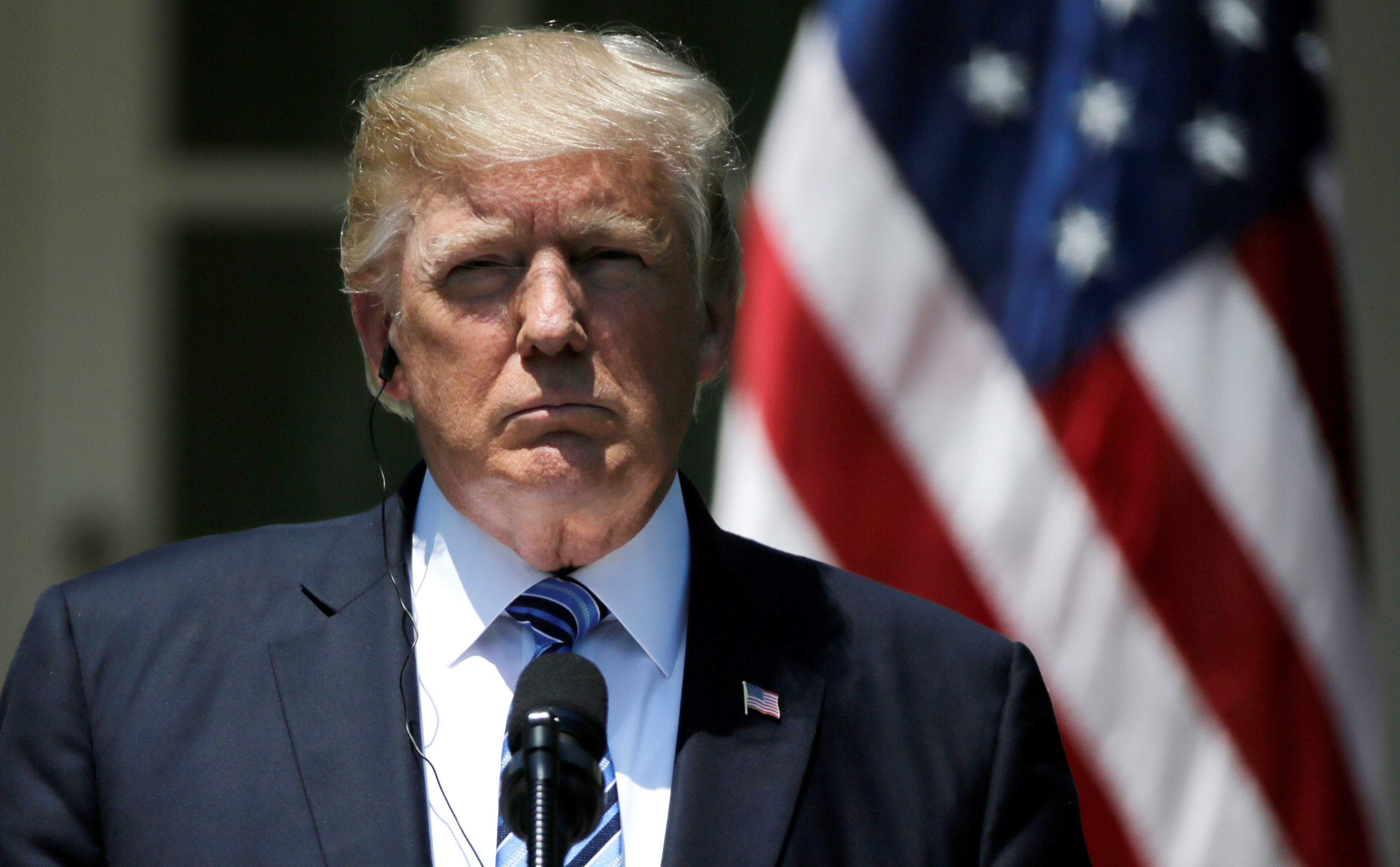 Finally, thins are completely different among Democrats, with 91 percent of them trusting the news network. Of the 4,695 people polled between June 29 and July 3, 50 percent said that they trusted CNN more than Trump, 47 percent chose the president, and 7 percent were uncertain. A full 82 percent of Republicans and 83 percent of Independents correctly identified Great Britain, while 72 percent of Democrats got the answer right, according to the data.
And few people have a high level of trust in numerous institutions that are the backbone of American democracy.
The poll was conducted by SurveyMonkey.
The president also lost out to The Washington Post and The New York Times, with the newspapers being considered more trustworthy by 9 points, among all adults surveyed.
More news: It's not easy making America great again, is it?
Hey, snowflake, did you know a large majority of Americans think politics has become less civil in the Trump era, according to a new poll? Sad!
As for the media, 30 percent said that they trust them while 68 percent said they do not. The NPR/PBS Newshour/Marist poll also finds most people don't trust public opinion polls.
Since his 2016 presidential campaign, Trump has repeatedly used the term "fake news" to accuse the CNN and mostly for any coverage criticizing him or his allies.
Additionally, the Survey Monkey poll analyzed the attitude of U.S. citizens toward Trump's tweets, of which the majority of adults with 64 percent (89 percent of Democrats and 38 percent of Republicans) expressed their disapproval. Seventeen percent say America has gone too far in expanding that right compared to 26 percent who say it's being restricted too much.
More news: Netanyahu attends funeral of late German chancellor Helmut Kohl
SurveyMonkey's Jon Cohen told Axios that the poll matters because it shows how Donald Trump's feud with the press has divided Americans.
While 77 percent of the people surveyed correctly named Great Britain when asked which country the United States won its independence from, 23 percent - almost a quarter of the population - named the wrong country or weren't sure, a NPR/PBS NewsHour/Marist poll found.
"The fight... between the White House and major media outlets has made the question of truthfulness just as partisan-tinged as health care or other policies."
More news: AAA says 2017 July 4th holiday travel will break record