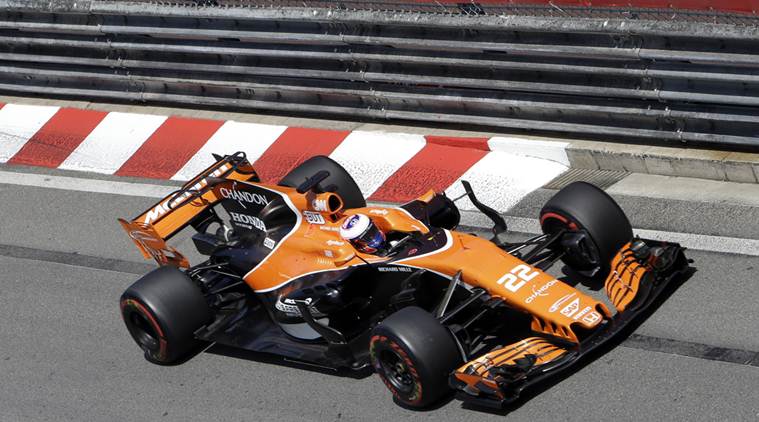 "So if the calendar stays between 20 or 21, so this range that we know from the last couple of years, I will be happy to continue".
The team's struggle for points so far this season - let alone wins - means a victory in the next three months is extremely unlikely. The Spaniard has struggled in the first five races so far this season and just when McLaren looked like they were making progress with their auto, things have taken a turn for the worst.
McLaren, who get their engines from Honda, have had a number of issues with them this season and now executive director Zak Brown has revealed that Honda has failed to bring any upgrades to the Canadian Grand Prix and insisted that the latest setbacks has put McLaren "near our limit".
Referring to quotes in the media from McLaren boss Zak Brown suggesting that relations with Honda are now extremely strained, Alonso added: "What we all want is to win, and Zak's comments yesterday with the Honda thing, it is probably what you expect Zak to say".
More news: British PM, rival face angry voters as election nears
A sympathetic Brown said in that same interview that he totally understood Alonso's frustration because it matched his own, but hoped that the Spaniard would not make any rash decisions. It's the same with me.
Brown, who replaced Ron Dennis at the McLaren helm past year, added: "Our preference is to win the world championship with Honda".
"That's the only thing I can say now until I sit down with myself in September or October - after the summer, as I always said. Until I sit down in September, October or whatever, after the summer, as I've always said, I can not say 100 per cent about anything now".
"I've always enjoyed the Canadian Grand Prix", added Alonso. "The circuit is unique in that it's very demanding on both the vehicle and driver". He insists another world championship in F1 is still his primary goal, but added that he is "not afraid" of a future outside F1.
More news: Curry, Durant lead Warriors to 2-0 lead with 132-113 rout
"The third world championship is my biggest priority, and I developed my skills to drive F1 cars for the last 16 years", said Alonso, who led at Indy before retiring with an engine problem when seventh in the closing stages.
"If there are 25 or 26 races or wherever, maybe it's good in one aspect, bad in other aspects. If I can't succeed here I will go and I will race in any series".
His goal remains a third Formula One world championship and if that can not be accomplished with McLaren, then he will look elsewhere.
"The Indy 500 was an incredible experience and it's been unbelievable to learn a completely different style of driving, on a different circuit layout and with a very different vehicle, but I'm ready to get back to my "day job" and go racing in F1 again".
More news: Henry: Wenger must win Premier League title