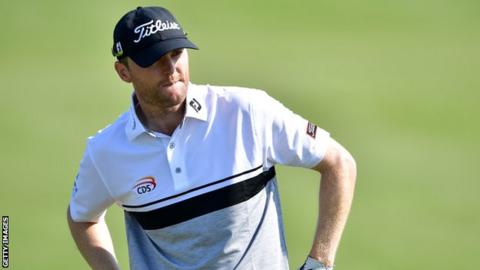 Spain's Alvaro Quiros belied his humble world ranking of 703 to move into a five-shot lead after three rounds of the Sicily Open on Saturday and within touching distance of a seventh European Tour title. I'm happy with where I am right now.
"I got it in, in kind of level par the last few holes which was decent and it was tricky in the wind".
The former world number 23 lay 20 under after six holes but four bogeys and a double bogey, including four dropped shots between the 15th and the 17th, saw him drop back into the pack at Verdura Golf Club.
More news: Network announces new shows, lineup for 2018 — ESPN Upfront
"If my game stays more or less where it is and I keep putting like I am, I'm going to have chances up until the end".
The big-hitting Spaniard birdied his final four holes to add a 64 to his opening 63 and reach 15 under par, two shots ahead of overnight joint-leaders Hoey and Sebastian Soderberg, who both shot 61 on Thursday and 68 yesterday.
Li finished sole third on 13 under, due to Angles bogeying the last for a two-under 69.
More news: Google Unveils New Standalone Virtual Reality Headsets At I/O 2017
Hoey, who lost his full European Tour card previous year, recorded six birdies and three bogeys in his second round.
The final words came from the victor who will try to restart a career that looked so promising in 2010, when his big-hitting delighted fans on both sides of the Atlantic. "It's a long time ago since I had the option".
"I didn't have an idea how many shots I was leading by, what I knew on 18 is I have to make a putt to halve with Zander", added Quiros, who regained his European Tour card with the win. Former Masters victor Mike Weir's struggles continued, but he did make the cut to play all four days.
More news: Nicky Hayden remains in 'extremely serious' condition, doctors confirm
The left-hander does not have any status on the PGA Tour and missed the cut at Augusta National last month for the sixth time in the last seven years, while he also made early exits from European Tour events in Morocco and Portugal.